A French manicure is the epitome of elegance and is especially popular with many women of all ages. However, depending on the length of the nail, the French Tip may be too long or too short. But don't worry! Today, we'll show you how you can create your perfect French manicure in 5 simple steps.
Step 1
Since the base of this look is your natural nail, you must prepare it well before use. Carefully smooth the nails with a nail buffer and apply a base coat of your choice.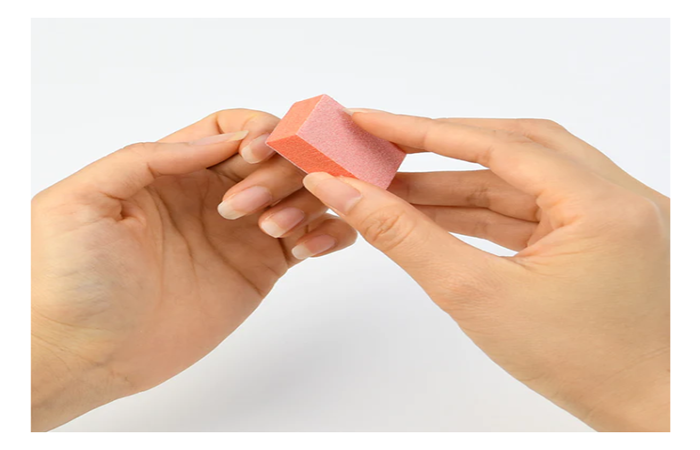 Step 2
For this step, you will need small fine nail scissors. Take the nail foil and carefully cut the clear end along the gold glitter finish.
Step 3
There are generally no rules when applying the French Tip. The best way to do this is to place the French Tip 1mm below the white tip of the nail. As usual, first press the nail foil in the middle and then on the sides.
Step 4
Now file the film protruding from your nail tip with a nail file as usual. Press down firmly on the French Tip again and carefully file the excess along the edge of your nail.
Step 5
For the perfect shine, seal your French manicure with a Top Coat.
Your perfect French manicure is ready! We hope you liked this article and that it will inspire you for future!
Read also: 5 MOST COMMON STAMPING MISTAKES
Source: