Take advantage of the summer season to play with varnishes and dare intense shades. Take out your manicure kit and follow our advice to achieve an ultra-shiny orange-red manicure, and a swimming pool blue tie & dye. Keep reading!
Pomegranate nails
The following are the specific steps:
The surface of the nail must be perfectly smooth: use a four-sided polishing block, then push back the cuticles using an emollient treatment and a wooden stick.
Apply a very thin base coat, otherwise the varnish may peel off. Then apply two coats of colored lacquer.
Leave to dry for several hours then cover with a layer of gel top coat that brings shine and depth. You can opt for the shade of red or orange you prefer.
The extra trick: for the varnish to resist bathing and sand, reapply a layer of top coat every two days. It protects against shocks and enhances the brilliance of the color. Don't hesitate to moisturize your cuticles daily with an oil, in order to stimulate the growth of the nail.
Aquatic effect
The following are the specific steps:
After applying a base, apply a white varnish in a thin layer. Let dry well before applying a second coat, thicker and perfectly covering.
Pour a few drops of colored nail polish into a cup, then pick up the material with the tip of a nail-art sponge. Tap the edge of the nail to deposit the color.
Leave to dry for at least an hour. Then cover the whole with two coats of top coat to unify the surface of the nail and fix the manicure.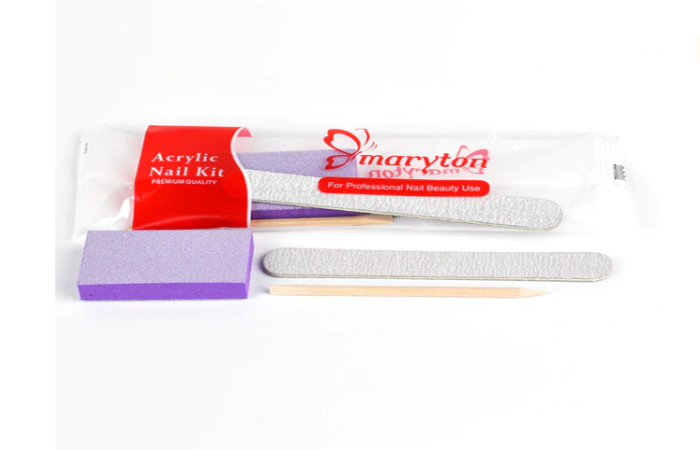 The added trick: this type of manicure is less resistant than a simple varnish. Don't hesitate to reapply top coat regularly. On the shade side, you can use any bright color.
OK! Now that you have known 2 colorful manicure ideas for summer, take into action! It doesn't matter if you don't have manicure tools. We have everything all you need in Maryton nail supply.
Read also: 5 super effective tips to make your manicure last longer
Source: