From the previous Padmate Pamu Scroll, which has been appreciated by people around the world, it has received up to $3,000,000 from the famous clownfunding website Indiegogo. At this time, history has to rewrite a new record of the amount up to $6,000,000, can be said to be 2 times more than the previous model, showing trust in the Brand Padmate that people around the world accept.
In this model, called Padmate Pamu Slide. With a new design. The charging box slides up to open and holds the battery up to 2000 mAh. The earphone has an in-ear shape design. The production is strong and very firm.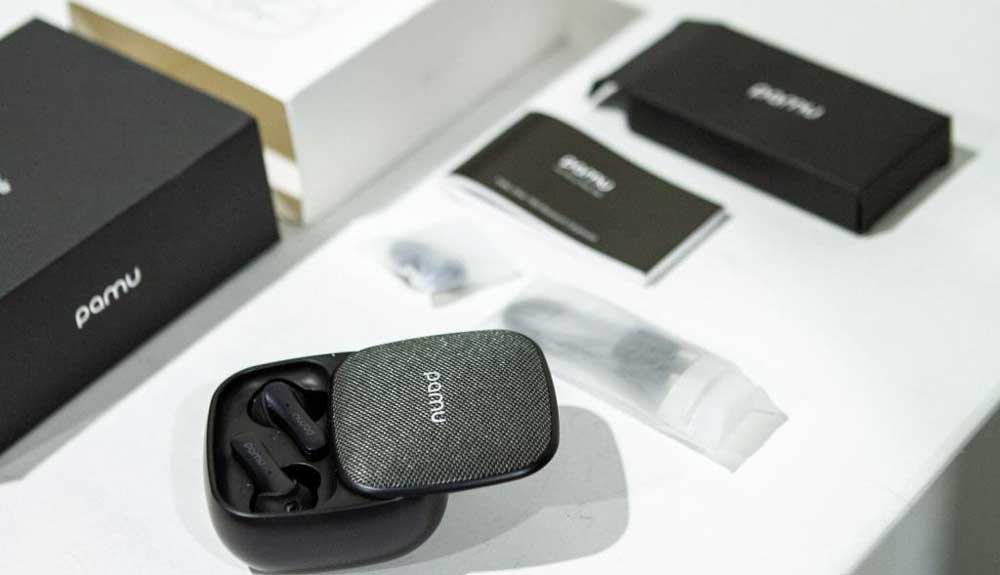 The Padmate says the Pamu Slide can play continuously up to 10 hours, but consumes less energy. And the signal is 3 times more stable than the Padmate Pamu Scroll. This is a great improvement to the previous model. The most striking feature is Pamu Slide's charging box. It can be used to charge the phone wirelessly. Oh … This is a gimmick that seems to be useful in everyday life. It can be used as an emergency power when we need it. With the capacity of the supplied charging box 2000 mAh plus the 85 mAh headphone battery, it can play continuously for a maximum of 60 hours!! It is a lot of numbers for continuous playing hours of one true wireless headphones. Can be used for a very long time.
| | |
| --- | --- |
| In terms of sound, I have to say that "The sound is too much good for the price." This model of headphones will have the strength, softness and details that can be seen clearly. Will work very well with international pop music or general market music listened to a lot. In terms of general use, it is provided in full form, covering almost every side. Beginning with IPX6 waterproof, support users while exercising. The phone conversation is not light. This headphone has a dual microphone (Dual-Mic) with Noise Reduction system to reduce the noise while talking. Clear sound, easy to listen and very high quality. The last thing is the price. If you say that the Pamu Slide is a True Wireless headphones that are cheap but get a lot of quality than the price paid, probably not too powerful. Because the features of Pamu Slide are fully provided, quality at a comfortable tangible price. | |
Highlight
Connect with Bluetooth version 5.0
Dual-Mic Dual Microphones with Noise Reduction
Controlled by touch
IPX6 waterproof
Supports aptX
Wireless Charger feature. The charging box can be used to charge phones or other devices that support wireless charging.
Specification
Control: touch
Connection: Bluetooth version 5.0
Chipset: Qualcomm QC3020
Codecs supported: SBC, AAC, aptX
Connection distance: Up to 10 meters.
Driver: Dynamic 6 mm.
Resistance: 16 ᘯ
Frequency response: 20-20,000Hz
Response speed: 97dB
Microphone: Dual-Microphone with Noise Reduction
Water resistance : IPX6
Continuous play: Up to 10 hours
Charging box: Charge the headphones up to 5 times.
Earphone battery charging time: 1.5 hours, with Fast Charge 5 minutes harge, play up to 1 hour
Battery charging time Charging box: Up to 3 hours
Headphone battery capacity: 85 mA
Battery capacity, charging box: 2000 mA
Size: 37.5 x 26 x 19.5 mm (Earphone), 72 x 72 x 38.5mm (Charging box)
Weight: 7 grams (headphones attached), 120 grams (charging box)
The charging box can be a portable Wireless Charge for our mobile
Padmate Pamu Slide's charging box has cool features. Which can be a wireless charger for the phone. Just press the button to open the box and put the phone that you want to charge. Now we can charge our phone batteries through the charging box of the Padmate Pamu Slide.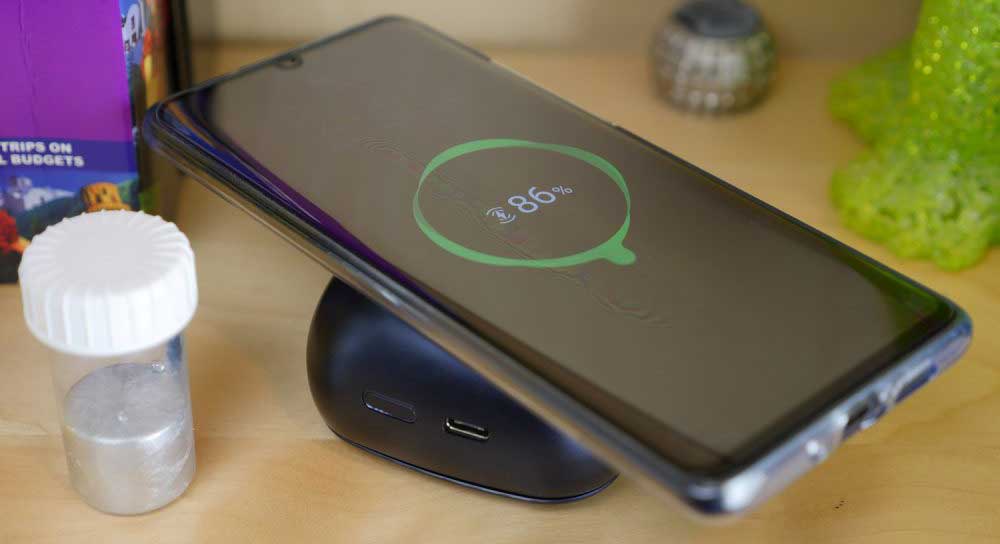 Sound
Bass: Bass style in the style of Padmate. The bass of Pamu Slide is thick and has a wide range from left to right over Pamu Scroll or Pamu X13. Feel the right in the face bass to the dimension. Deep in my heart The sound of the note is clear, the flesh is round and round. May have a little squeeze But was not covered by Anyone who uses bass as a main dish, please add Pamu Slide to your heart.
Mid voice / vocals: Medium vocals But there are times when the bass sounds are squeezed a little smaller But the cries are still strong Soaking up and feeling good. The position may be slightly backward. But still maintain the level and clarity well
Treble: The treble provides bright tones. There are clear details. The tone of voice is well spread out far away. Can listen to the musical instruments in the treble area more easily than the middle area Is soft and deep Easy listening
Sound stage: Wide sound stage left and right And with shallow depth that is easy to feel Is transparent and feels the area in the middle Separation of various music can be separated in the right place. Sounds perfect. Can focus on each piece of music very easily.
Summary: Pamu Slide has a character that is suitable for listening to international pop music. Electronic music Or hip hop music which will give a great thumping style. If listening to string music like general rock music, the market can be used. But may lack the boldness of the guitar sound a little But is at a listening level. If anyone is a clumsy bass line, would like Pamu Slide.
---
Source: