After the launch of the PaMu X13 wireless earphones, waterproof and with an excellent quality / price ratio, Padmate returns to the market with a new model. The PaMu Scroll are the natural evolution of last year's earbuds, differentiating themselves for the audio technologies used and the miniaturization of the components. And it doesn't surprise us, given that the Chinese company has a long experience as an OEM / ODM for 500 leading companies in the audio sector and can count on over 70 figures – between design and engineers – with a strong creativity.
The new PaMu Scroll are so small (about half of the PaMu X13) that they completely adapt to the ear canal and are so light that it almost seems like they are not worn, they have no hooks / clips but remain firm in the ear even during an intense training. They use the Bluetooth 5.0 connection, which is notoriously faster and more stable than the previous standards. Just take the earphones out of the cylindrical case and connect them to your smartphone / iPhone, but only for the first time because then the operation will be automatic and the pairing will be confirmed with a voice message from the earphones.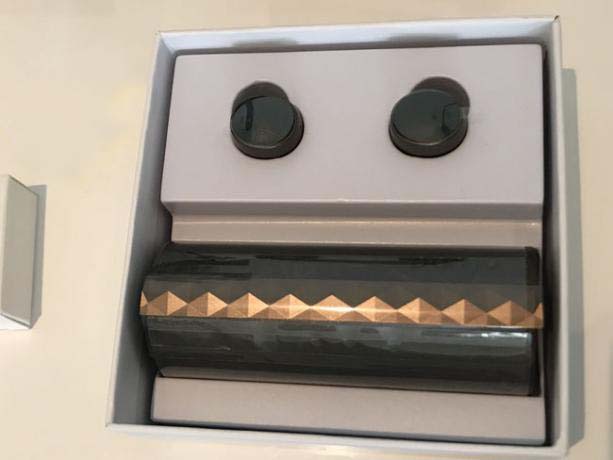 PaMu Scrolls support calls and touch controls, a double tap on the right earpiece recalls the voice assistant (Siri for iPhones and Google Assistant for Android smartphones), a single tap stops the music and a double tap on the left earpiece selects the next track. Like the previous generation, the latter is also waterproof (IPX6 certified) to allow sportsmen to train in the rain and not worry about sweat during morning training. Do not miss the microphone, indicated by a small hole at the bottom of each earpiece.
But why are they called Scrolls? The reason is to be found in the refill case, a roll (note scroll) covered in leather with magnetic closure and available in four different colors (Rock'n'Roll, Sakura, Glory Edition and Graphene), which ensures at least 3-4 hours of battery life to the earphones and a safe place to avoid losing them. The case can be recharged with a USB cable or wirelessly, using a Qi wireless charging base (even a very cheap one).
To fund the PaMu Scrolls, Padmate asked the community for help, which responded immediately by funding the Indiegogo campaign. A few days after the launch, the project has already raised over 270,000 dollars (compared to the 20000 requested) with more than 5700 supporters. The early birds will be able to buy PaMu Scrolls for just $ 39, but when the crowdfunding campaign is closed and the earphones come in officially on the market the price will be $ 79 on Moldac.
Considering that the 3.5 mm audio jack has become a luxury for smartphones and Bluetooth headsets / headphones are increasingly common, PaMu Scroll is an excellent solution for those looking for essential earbuds but suitable for all occasions.
Source: https://www.vogueguys.com/2019/06/small-and-waterproof-bluetooth-5-earphones-review_post-285/