Fat legs come as a hindrance when it comes to wearing short and sexy dress. It not only makes you feel unattractive it also steals your confidence and thus your desire to sport short dresses. Over and above that, if you have short fat legs then there is nothing much that you can do or try, to make them thin. However, this does not mean that short dress for fat women is a myth. There are some smart ways in which you can wear short dress with your legs not letting you down.
LET US SHOW YOU WHAT TO WEAR IF YOU HAVE SHORT FAT LEGS
Each individual is unique with her body type. While a lot of your dressing should depend on what suits your physique, in the end, you can still put on clothes in which you are comfortable and love wearing. If you are confident then you can carry off any attire with any body type.
So here are some quirky tips on how to dress fat legs:
Look Up
This means that try to take away the attention from your legs by dressing up in dark colours on the upper part of your body. You can wear large prints or bold colours or even statement jewellery piece so that your legs get out of focus completely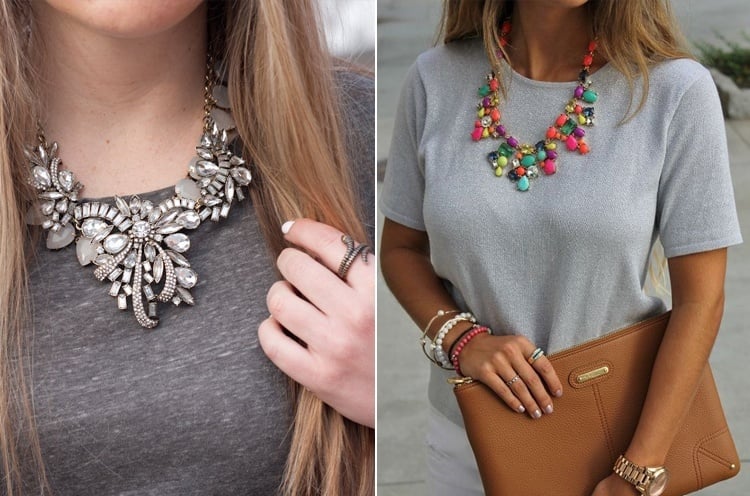 Crop Your Top
Crops tops can be your best friends if you wear them correctly. If you have a well-toned upper body then try wearing a plain crop top on a high waist skirt. This will not only make your legs look longer but also make you look thinner. It is an easy way to feel confident.
[ Also Read: The Best Websites for Buying Fall Fashion Pieces ]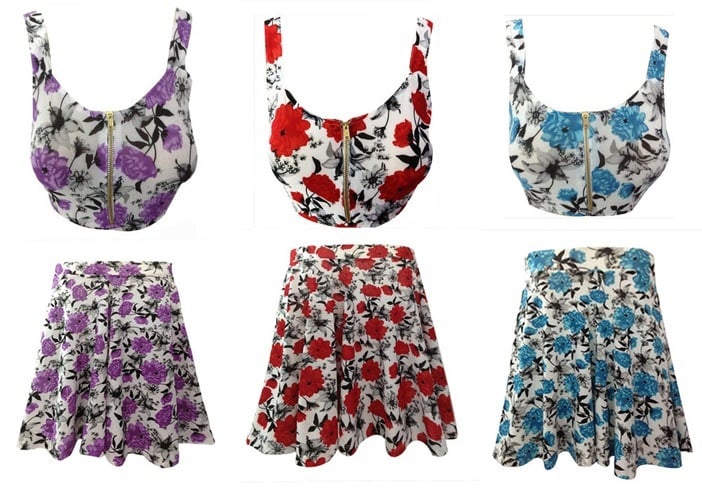 No To Flats
The biggest mistake that you can do is wearing flat sandals on short dresses. It is a complete no-no. This will make you look shorter and your fat legs ugly. So, a high heel is just the right one for you. Bid adieu to ankle straps, flat sandals and closed toe shoes.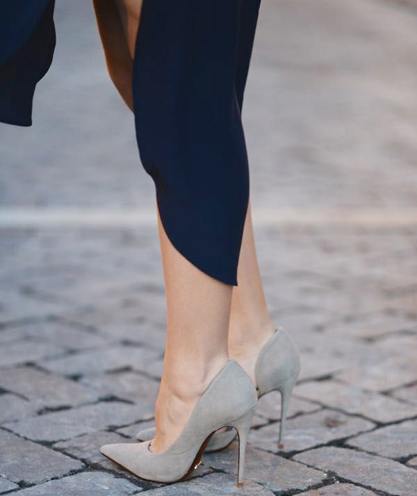 Heel It Right
Once again you need to be cautious in selecting your heels. Picking up any heeled shoe is not done. You should select heels which are broad like platforms, wedges and so on. This will go well with your broad and fat legs. On the contrary if you select pencil heel stilettos, it will create an imbalance and make your calves and thighs look fatter.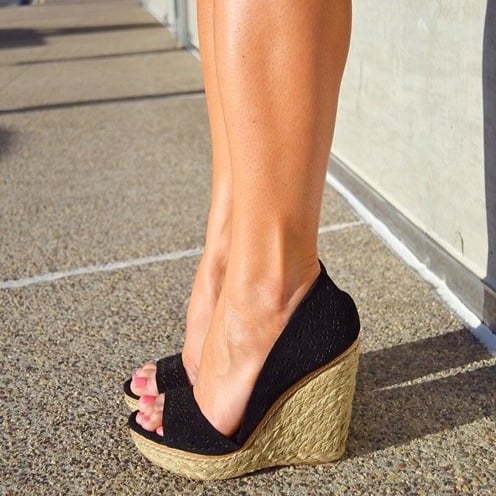 Choose Thin
It is important if you pay attention to the fabric you are wearing. The idea is to tone your silhouette and go thinner. So pick those fabrics which are thin silky and more delicate looking. Wearing a thick garment will take away the glamour for sure.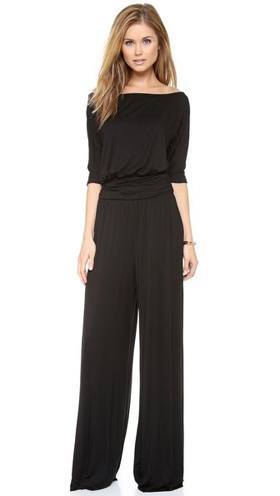 Plain Is The Rule
As you know about horizontal versus vertical paradigm, you should indeed ditch the horizontal. But more candidly even vertical hues won't help much. Plain is the mantra. Plain colours give the illusion of long length. Also same colour throughout your garment is also a good option to wear.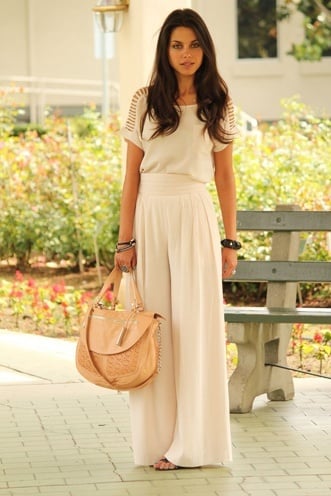 A-Line Rules
Frankly speaking pencil skirts are not in the list of dresses for fat legs. If you are thinking of wearing a skirt then go for A-line skirts or the round ones which has lot of volume at the end. This will give your legs a nice contrast and make them look slim.
Cover It Up
When we talk about how to dress fat legs, it is imperative to remember to cover the thickest portion of your legs. So if you have fat thighs or bulgy knees then it is better to wear such a dress which covers it up fully.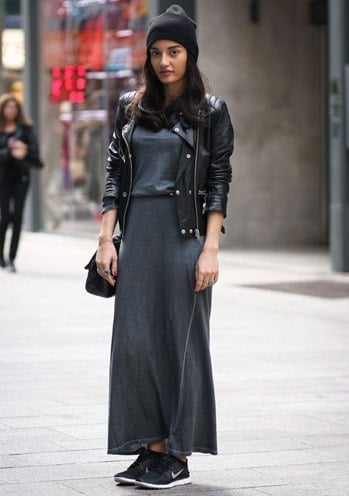 Avoid Anklets
Whenever you are wearing a short dress, it is a good idea to avoid wearing any leg accessory. So, if you are wearing those chunky anklets then keep them aside for a while. Wearing leg accessories cut down the length of your legs and make them look shorter; which is the last thing you would want.
Go The Nude Way
Lastly nude pumps come to rescue when you have heavy calves, things or ankles. It goes along with your skin and gives an image of elongated legs. Try the nude sandals, shoes or anything which does not attract too much attention towards your legs.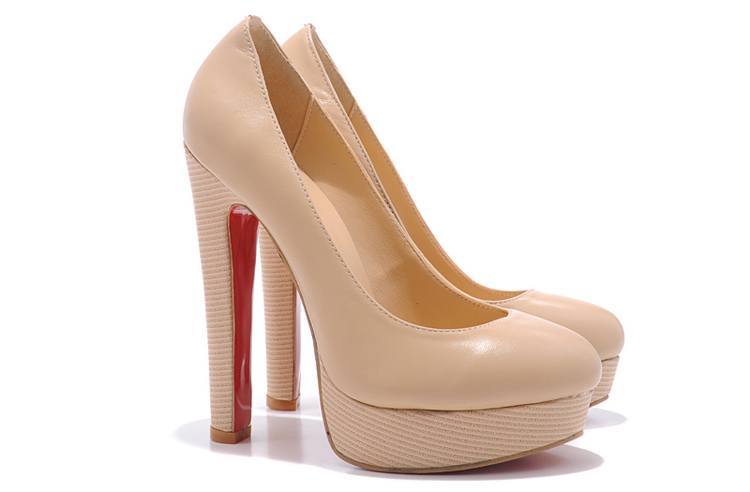 We hope these tricks work wonders for you and you can wear short dresses with confidence and charm.
Source: fashionlady.in